Marketing & Sales
·
Stockholm
Marketing Manager
About the job
We are building a global home for ambitious creatives. Klingit is a fast-growing creative tech company that offers a modern, scalable, and easy way for customers to buy design and web development services. With our innovative model, Klingit has grown rapidly and now serves over 100 customers with a team of 60+ talented individuals worldwide.
We have a brilliant business idea (yes, we are proud!) where we offer graphic design as a subscription service to help companies scale their production capacity without having to hire entire teams with specialized skills or pay too much. The customer gets exactly what they need. This is what sets us apart from others and makes us unique. We see the opportunities - do you?
Working as a Marketing Manager at Klingit
Do you want to be part of a fast-growing scale-up that challenges the traditional agency model? Do you want to be part of building our marketing and sales team together with ambitious colleagues from all over the world? Are you a driven, customer-oriented and structured person with solid experience within the digital marketing field? We are growing at breakneck speed and need to find someone who can help us:
Generate leads to Klingit's sales team

Increase brand awareness among our key target groups within marketing and in-house production

Help scale our marketing investments to new markets and sectors
We are looking for someone with 3-5 years experience from the digital marketing world who is used to working in a fast-paced, global environment that currently makes up somewhat for a lack of structure with eagerness and ambition.

What you'll do
Plan marketing together with the team. We currently work with quarterly planning and budgeting

Help drive the marketing plan on a quarterly basis together with the CMO and the rest of the pre-sales team

Come up with campaigns and concepts for how to best market Klingit successfully to marketing organizations and in-house teams, initially with a focus on the Nordic market

Write content for Klingit's channels, such as; webb, SOME, blog - by interviewing our customers for customer case studies and CMO insight interviews

Drive production of visual content for various channels together with our creative team

Help plan and implement Klingit's presence in selected trade shows and events

Help plan and execute webinars that delivers excellent knowledge of Klingit's community within design and marketing professionals

Keep customer reference and presentation material up-to-date with new cases and references

Keep our email marketing channels alive with new content.
We'd love to hear from you if you
Are a structured, focused doer who never misses a deadline and loves to make things happen on your own as well as with others.

You focus on getting results rather than getting stuck in the creative process and while you are eager to always deliver top-notch quality you accept the fact that with fast pace comes minor hick-ups.

You have an excellent understanding of how marketing organizations function and understand the typical challenges that CMO:s and in-house teams face.

Your previous experience preferably includes both line-organization marketing and management consulting or alike.

As a person you are an achiever who is looking to take a leadership role in the future.

You will be working both in English and Swedish thus proliferency in both languages is necessary.
The role is based in Stockholm. Our pre-sales team currently consists of one marketer and two sales/account managers. We are looking to grow the team gradually over the coming year.

Why join Klingit?
Here at Klingit, we believe that good quality design and development is the key to success in any business. By joining Klingit, you will be part of the journey to create something new in the agency world and to be able to make an impact.

What we can offer you
Being part of a fun, supportive and close-knit team.

Being part of our talented creative team with top developers and designers all over the world.

A steep learning curve and opportunities for development and growth.
Klingit's recruitment process
If this is a match, please share your CV or the link to your LinkedIn profile and a brief cover letter.
If you move on to the next stage, we will have a short call and send a test to ensure a fair selection based on your readiness for the role and your potential to grow with us.
Next up: you get a chance to get to know us and we want to get to know you! In the first interview, we will focus on your personality, motivation for this role and your team fit. In the second interview, we want to go deeper into your technical skills and what you can add to the team and discuss more what we can offer. Before we move on to an offer, we will ask for references from previous work experience. Let's do this!
We move fast, so please send your application today!
Find out more
Meet the team https://www.instagram.com/klingitdotcom/?hl=en
Check what we've done: https://klingit.com/se/portfolio/
Department

Marketing & Sales

Locations

Stockholm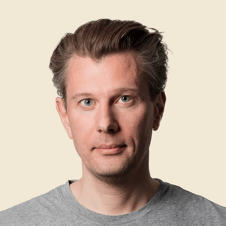 Contact
Rikard
Founder/Chairman of the Board – Marketing & Sales
About Klingit
Klingit is a fast-growing creative tech start-up that offers a modern, scalable and easy way for companies to get help with design, social media marketing and web development.
Marketing & Sales
·
Stockholm
Marketing Manager
Loading application form
Already working at Klingit?
Let's recruit together and find your next colleague.